Pottery Classes
Indulge in some meditative making at Studio Nendo with our beginner-friendly pottery classes. We are offering you a range of courses for all levels of interest.
Testimonials
Parul

(20 sessions)

Learning pottery from Srishti has really been a beautiful and transformative process. I did not only fall in love with the art form but it has truly transformed me as a person and all credit goes to her patience and compassion as a teacher and a friend. P.S. She serves the best coffee too :)

Diksha

(36 sessions)

Learning under Srishti has been an amazing experience all in all. The mentoring and constant feedback at every stage of wheel throwing and handling clay has given me a strong hold on the skill. Letting me make mistakes and understanding and adapting to my own pace was truly helpful and something that got me immersed all the way through the sessions.

Niharika

(10 sessions)

Studio Nendo- Amazing studio in a lovely location run by a super friendly, knowledgeable and talented girl - Srishti. My reason for doing pottery is to discover a new dimension to my world of craft and have loved every class. Not to forget soulful music and coffee breaks are an absolute joy!!

Lalnunpuii

(36 sessions)

My experience at Studio will hold a special place in my heart. It is a joy to be a part of Srishti. As a teacher she is attentive and encouraging, building a friendly atmosphere for all of us. She loves to cater for our needs and loves sharing her experiences with different potters. Her way of teaching is really awesome. Now my life revolves around ceramics.

Prachi and her mum

(10 sessions)

I love attending pottery classes here! The space is thoughtfully created to be beautiful and warm. The sessions are always thorough and fun. It's totally beginner friendly and a great learning experience.

Pooja

(10 sessions)

My experience was really amazing. You gave each student enough focus. Staying back or coming early to have more time to work on wheels was never a problem for us. You gave us enough freedom for that. And enough freedom to learn and practice whatever and however we want with continuous monitoring of our techniques. You already know that next year very soon I'll be joining again for more learning.

Vaibhavi

(10 sessions)

great one-on-one learning in a relaxing environment. I really loved the patient and creative approach.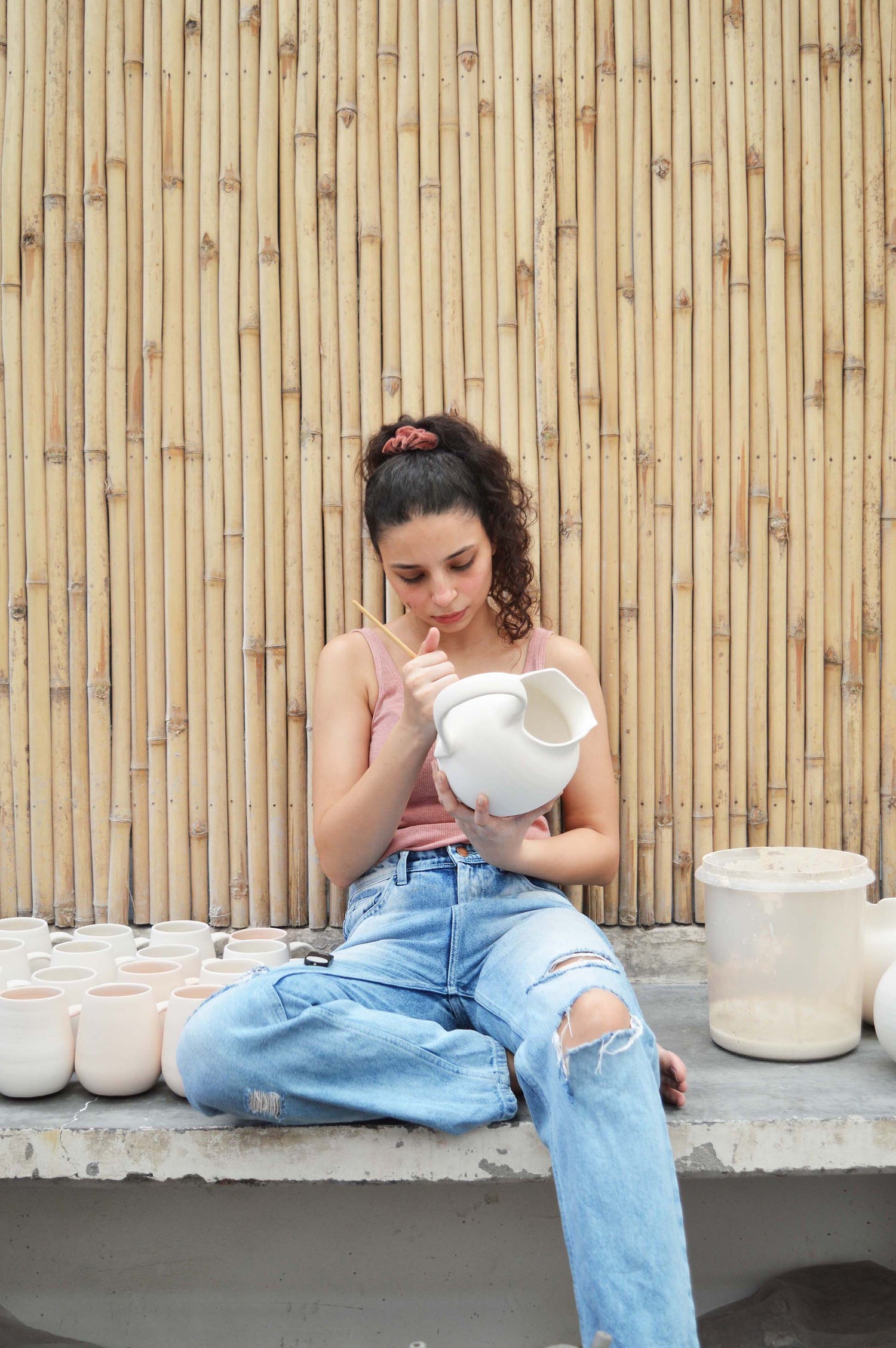 About The Instructor
Srishti is the founder, designer, and ceramicist behind Studio Nendo, a Home Decor brand bringing fun, quirky pieces to households.

Working with clay so closely over the years, Srishti discovered that pottery holds a magical healing power: it allows one to reconnect with their inner child; it offers peace and reflection; it teaches focus and yet also enables escape from everyday concerns.

She witnessed her own transformation through Pottery, and her studio has become her sanctuary. She started teaching classes in her studio to make this magical healing that Pottery has to offer accessible to all.

"We all have to go through pain and suffering, and if I can help someone ease that pain or reconnect with their inner child through this craft, I will not miss out on that opportunity. Clay work teaches you to be kind to yourself by being kind to clay, it teaches you how to cope with failure as well as to be patient with yourself. I would warn you though, clay has a tendency to humble you :)"